Home
Nana Suzanna's sauce will be a wonderful addition to any barbecue or evening's entertainment with friends and family. The making of this sauce has been a labor of love for me for nearly 50 years. So when the stars aligned, and the universe smiled upon me, I set out on a journey to bring this delightfully unique blend of delectable herbs and delicious spices, to you, as my sauce.

Time tested in all sorts of entertainment scenarios, it has never disappointed. I think you'll find, as many have, that it has a multitude of uses that will tickle your palette. It works well as an all around barbecue, marinating, and dipping sauce. You'll find too, that it can be used as a Glaze for ham, a basting sauce for chicken, salmon, shrimp and fruit. In addition, it can be combined with various sweets for a decadent dessert.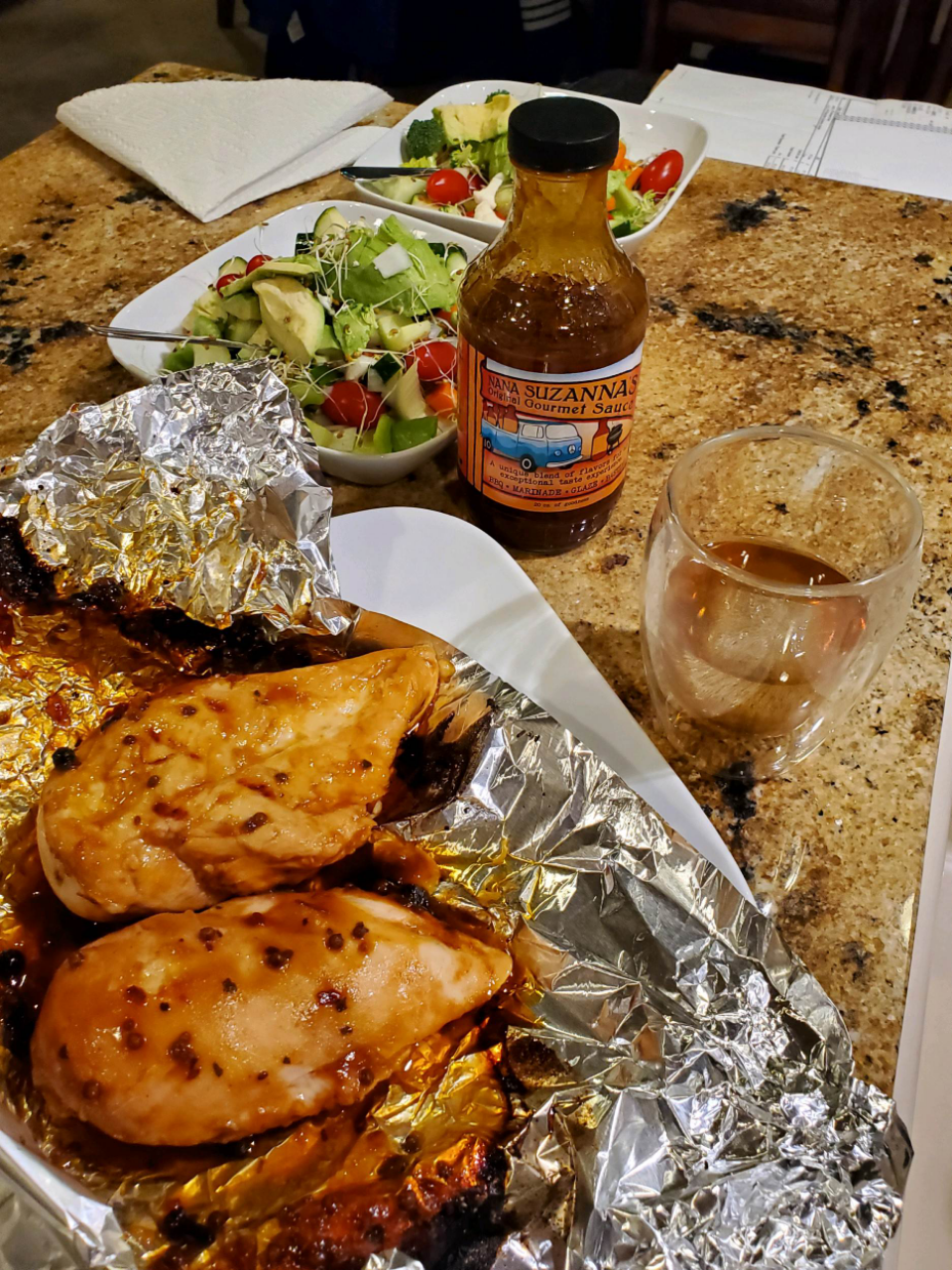 Every effort has been made to create this sauce gluten free, with all natural ingredients. You'll discover that it's low carb and low sugar with only 11 grams of carbs and 10 grams of sugar for each 2 Tablespoon serving.


We have the Top 10 Uses for Nana Suzanna's Original Gourmet Sauce in 2020. Click Here